WET WILLIE inducted into the Georgia Music Hall of Fame at a huge festive gala, Saturday, September 21, 1996 in Macon, Georgia. Representing the band were Jack Hall and John Anthony along with their wives and children. The black tie event was covered by E Channel, CNN and numerous other media. Needless to say the band is quite proud and humbled by this achievment, in standing among the ranks of such musical persona as Lena Horne, Ray Charles, Hoagie Carmichael, and a plethora of others. The brand new facility is quite spectacular and has a website if you want to visit via Internet.
---

WHITE CLAY RECORDS, whose home is literally at the source, Macon, GA., and whose offices and studio, PHOENIX SOUND, are what used to be THE original Capricorn Studio, has released its debut Compact Disc, aLIVE DOWN SOUTH, a great compilation album with live tracks from multiple Southern Rock bands and including WET WILLIE. This is landmark stuff for the diehard fans who know that this same studio is where some of the Seventies most memorable music was created and where the rich heritage of Southern Rock by definition was literally spawned. . . Pretty kewl, I must say. You can contact them directly by going to their website, linked above.
---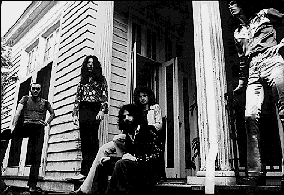 The Wet Willie Band appreciates the great response to this website...You can be sure that all your comments are being read, saved, and answered (as time permits). See some WILLIEMAIL via the link below...
Thanks again...
rick hirsch

...to Official Wet Willie Homepage
...to Willie Discography
...to Rick's Homepage
...to Rick's Adult Life
...to Rick's GuitarShopTalk