Lewis Ross,
drums, percussion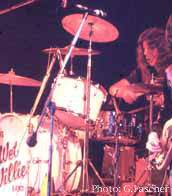 Drums and Percussion. It should be noted that it was Lewis Ross, the ultimate Wet Willie funkmeister drummer, who actually assembled the musicians and group called Fox in the Summer of '69, which a year later became known as Wet Willie.

WHO ELSE...
Frank Friedman
: Guitarist/songwriter who contributed some great songs on the band's first album effort. (Check out Faded Love and Fool On You.) Equally important, he was a key figure in getting Wet Willie (then Fox) our first recording deal with Capricorn Records. He performed with the band for a while prior to our first LP. Frank resides in Dallas and still plays guitar locally (in addition to being a practicing PhD.)
---
Wick Larsen
: Joined as a second guitarist for a brief but creative stint. Wick was called out of this life a few years back. We will always remember him and his unforgettable, even legendary guitar playing.
---
Mike Duke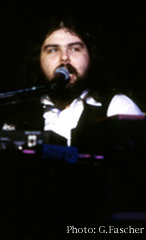 Pianist and vocalist/songwriter extrordinaire, Mike joined the band permanently during the Wetter the Better album. He added greatly to the musical scope of Wet Willie, not to mention contributing many of his great songs to the repertoires of some great artists, eg. Huey Lewis. Mike is residing and performing music in Northern California continuing his great song skills.
---
T.K. Lively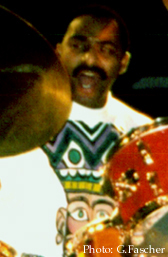 Also, a groove-meister his own bad self, held down the drum chair during Wet Willie's post Capricorn years on Epic. T.K. is the current drummer with Wet Willie and resides in Mobile, AL.
---
Larry Berwald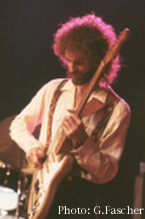 A highly skilled and tasteful guitarist, added during the Epic period.
---
Marshall Smith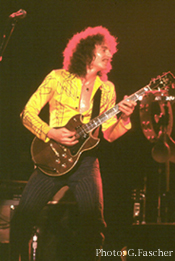 Another great guitarist (and bg vocals), added during the Epic period.
---
Ric Seymour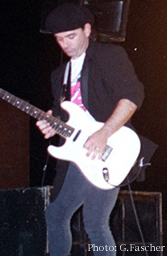 Wet Willie's current Guitarist and Lead Vocalist, the email we receive regarding Ric's performance is stellar.
---
The Hurricane Horns
: Led by Kent Karcher (tenor), the lovely Michelle Karcher (baritone...And kids, believe me that thing gets heavy!), and Chip Herrington (trumpet) Adding another whole dimension to Wet Willie's sound, the Hurricane Horns have been doing all of the Willie dates.

and ESPECIALLY...
The Williette's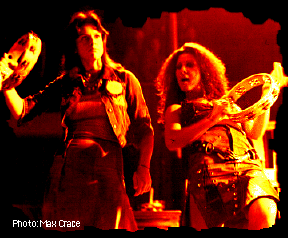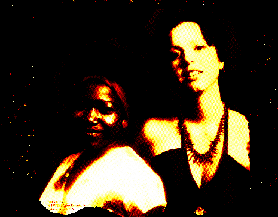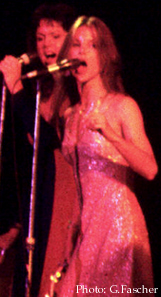 (Donna Hall and Elke Brooke)________________________(Ella Brown and Donna Hall)________________________(Donna Hall and Leslie Hawkins)
Donna Hall, Ella Brown, Elke Brooke, and Leslie Hawkins
...Wet Willie's beautiful and talented background singers who, according to some of the email we receive, stole the hearts of many male species Wet Willie fans.