STS-114 Discovery RTF
July 26th 10:38am EST
---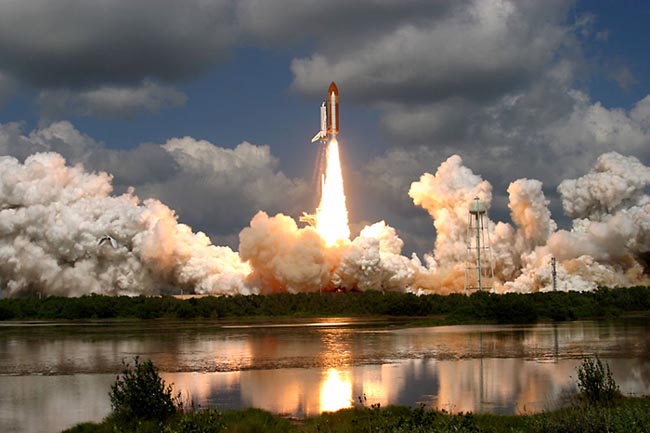 This photo was taken off Beach Road.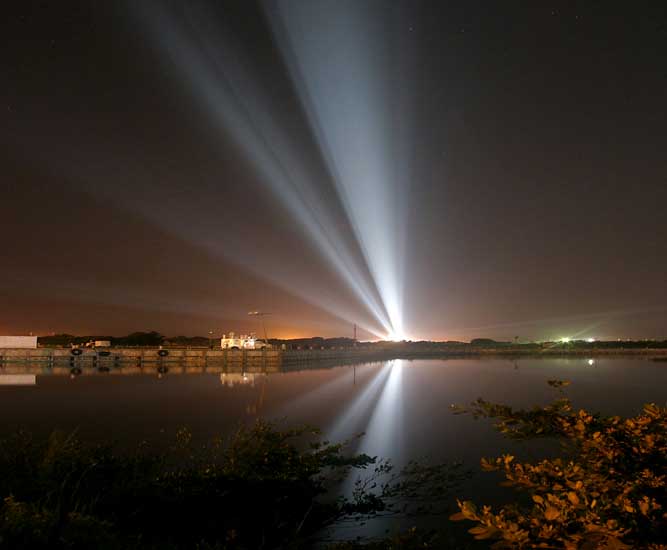 Early morning launch day the xenon lights around pad 39B shine into the sky.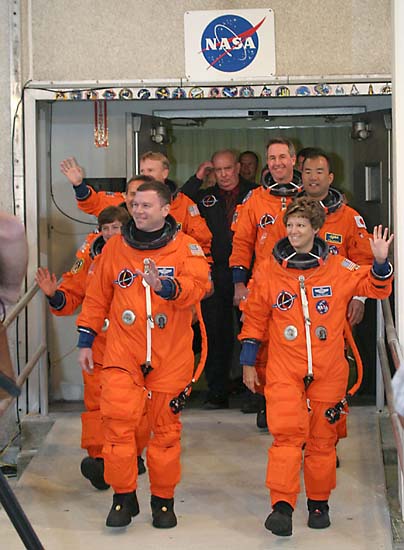 STS-114 Crew lead by Commander Eileen Collins and Pilot Jim Kelly, Wendy Lawrence,
Charles Camarda, Soichi Noguchi, Steve Robinson & Andy Thomas.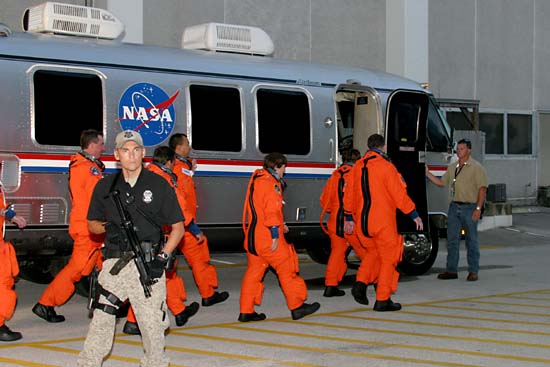 Into the AstroVan for the 20 minute ride to Pad 39B.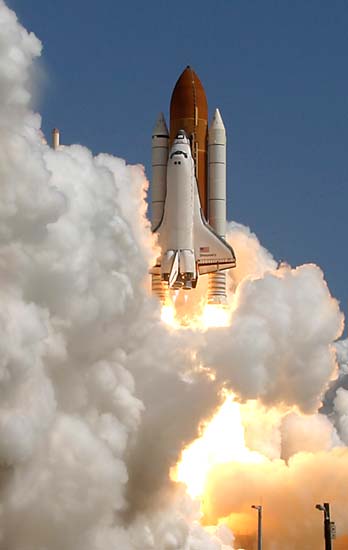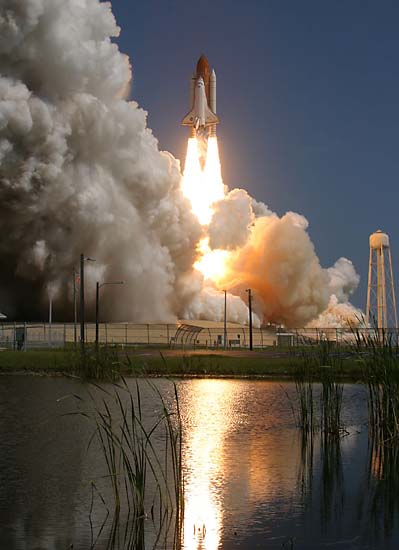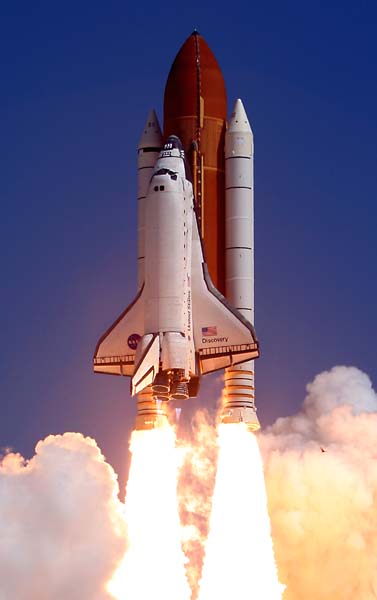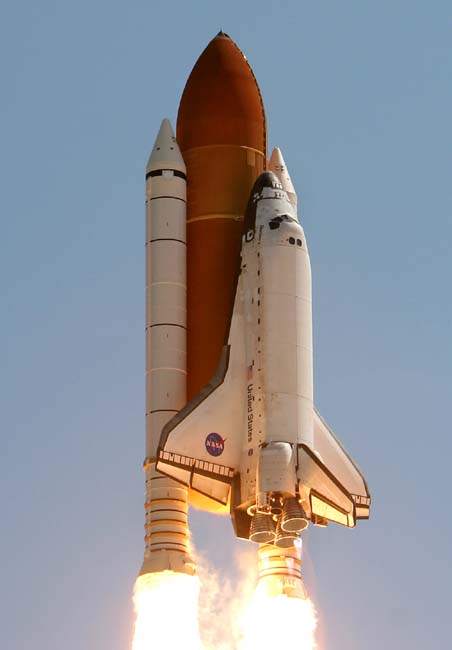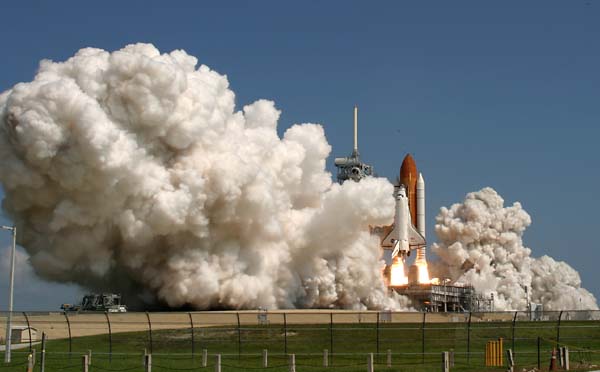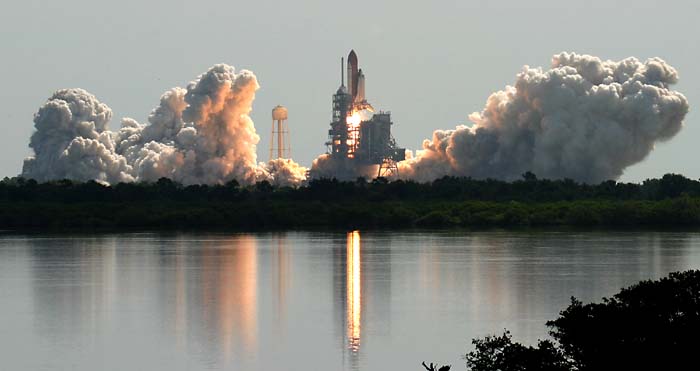 This photo and the next few were taken by me from 3.1 miles from Pad 39B.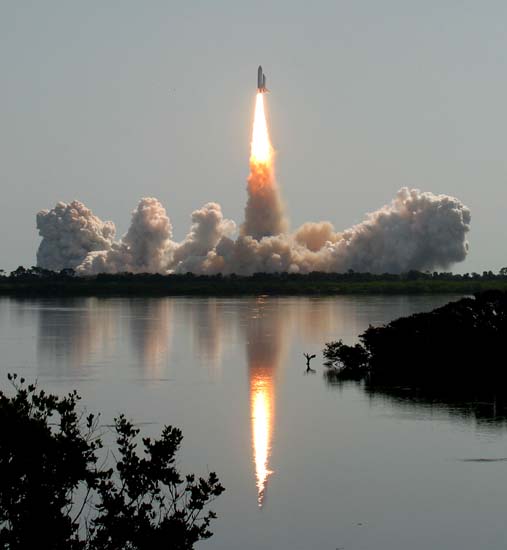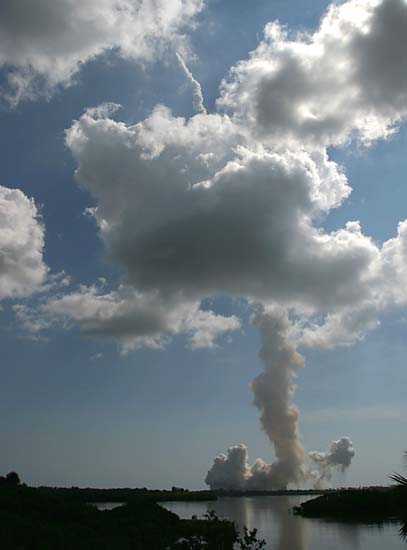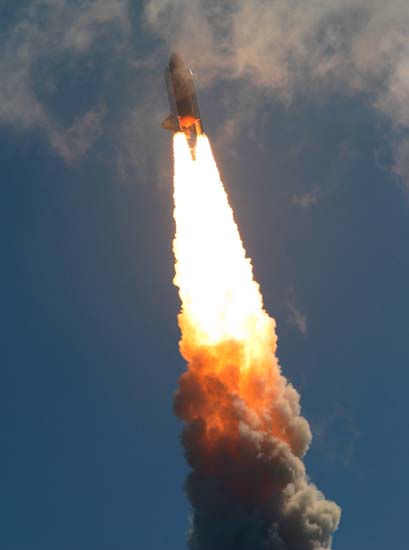 Discovery at +25 just about to go past a cloud!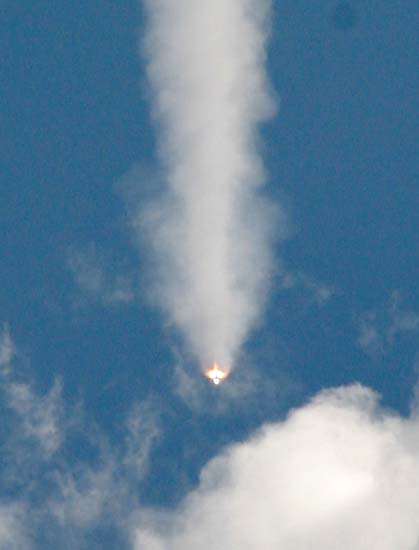 +2:04 minutes and we have a good SRB sep!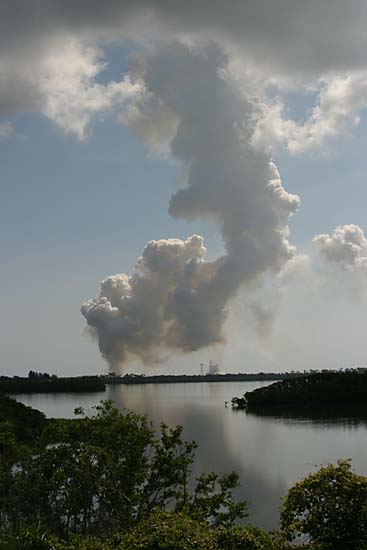 A view of Pad 39B a few minutes after launch.



PAGE 2 PHOTOS!



Click here to see photos from the 1st launch attempt on July 13th!


Click here to see Discovery Rollout photos from April!
---
NOTICE
All images within this web page are Copyright 2005 William G. Hartenstein and are
protected under all applicable state and federal law. Unauthorized use or duplication
without the written permission of the photographer is strictly prohibited.