Minuteman III Launch from Vandenberg AFB 09-19-2002
---
Read more about the Mission below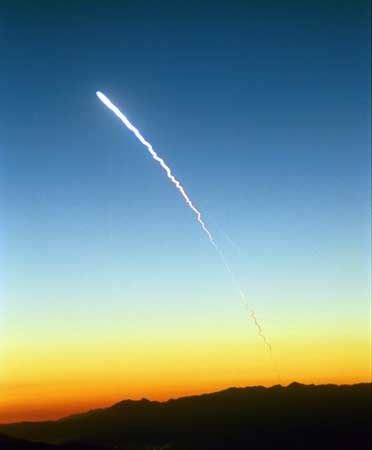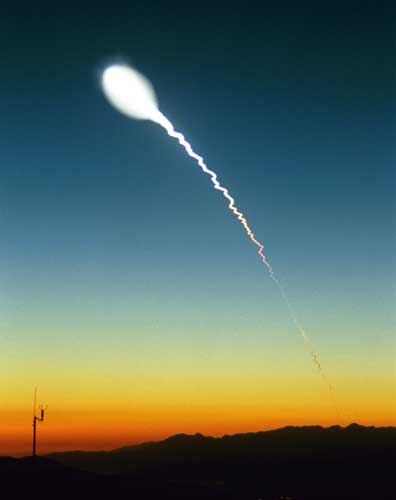 All photos were taken 120 miles from Vandenberg AFB from a 4300ft hilltop
north of the San Fernando Valley.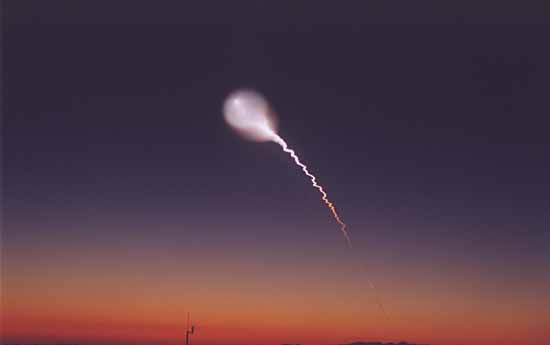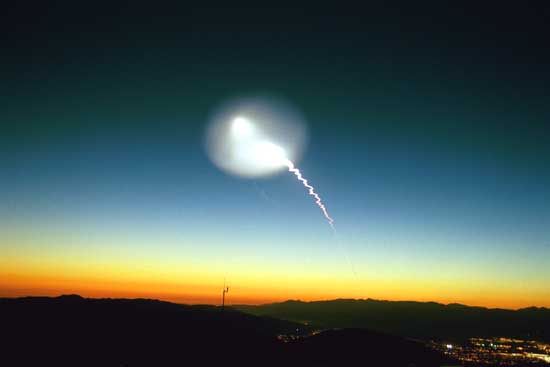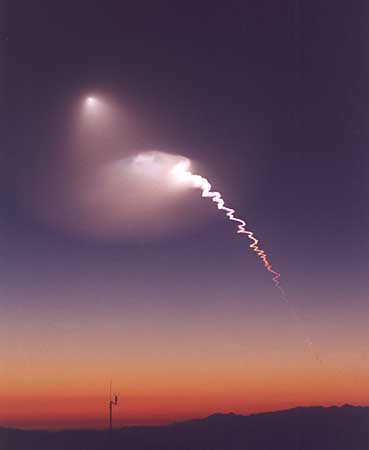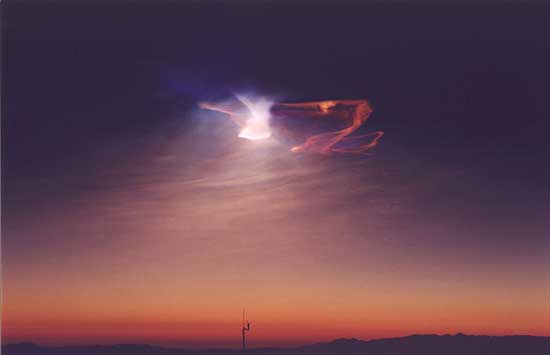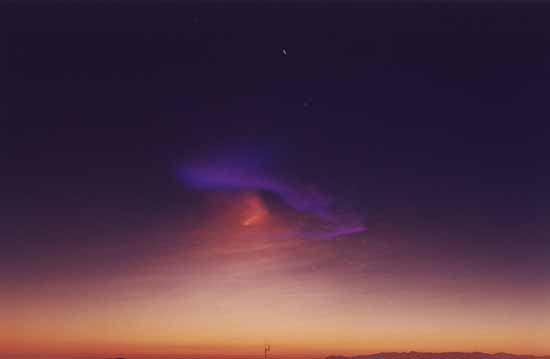 Below are links to previous Minuteman launches
Minuteman II launch Intercept test on 003-15-2002
Minuteman II launch Intercept test on 07-14-2001
Minuteman II launch on 07-07-2002
Minuteman II launch on 10-02-1999
Minuteman II launch on 06-23-1997
---

Vandenberg Air Force base, calif. - An unarmed Minuteman III
intercontinental ballistic missile was successfully launched from North
Vandenberg at 7:31 p.m. PDT today.
The launch was a team effort by members of the 30th Space Wing and
the 576th Flight Test Squadron here and the 341st Space Wing, Malmstrom AFB,
Mont. The spacelift commander for this mission was Col. Wayne Louis, 30th
SW vice commander. Capt. Michael Calvaresi, 576th FLTS, was the launch
director. Members of the 576th FLTS installed tracking, telemetry and
command destruct systems on the missile to collect data and meet safety
requirements.
The mission was part of the Force Development Evaluation Program, which
tests the reliability and accuracy of the weapon system. Members of the
341st SW, led by Lt. Col. Ronald Samic, launched the missile under the
direction of 576th FLTS test conductors.
"I'm extremely pleased with this great team from Malmstrom," said Mission
Director Lt. Col. Michael Fortney. "The whole team of 576th folks, Lt. Col.
Samic's troops and of course our 30th Space Wing partners are doing a great
job. I'm proud to be a part of this effort."
The missiles' two unarmed re-entry vehicles traveled approximately
4,200 miles in about 30 minutes, hitting pre-determined targets at the
Kwajalein Missile Range in the western chain of the Marshall Islands.

---
Return to Space Photography Page