Minotaur Launches STP-R1(Streak) from
Vandenberg AFB.
---
Minotaur lifts off at 7:24:29pm PDT on 09-22-2005
To read about the launch site and mission click here!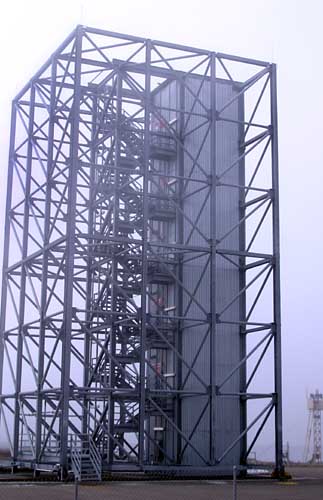 Minotaur stands ready the morning before launch inside its new gantry.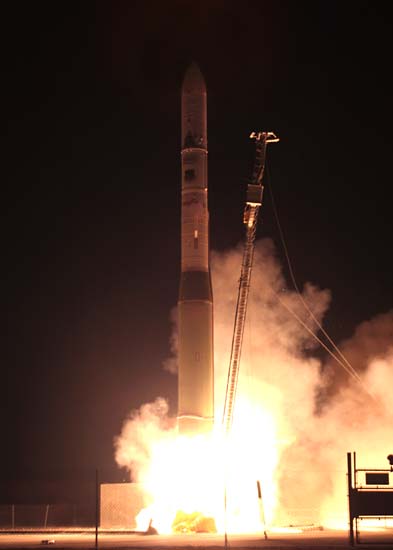 Liftoff with the Streak Satellite from SLC-8 30 minutes after sunset!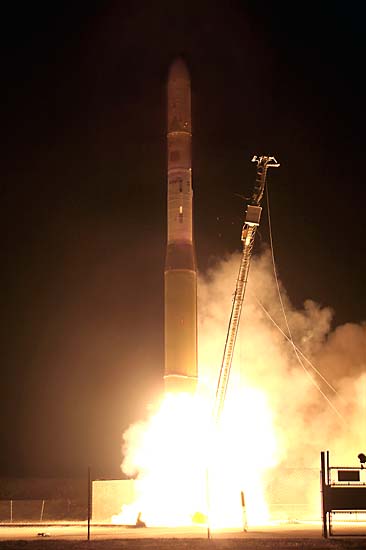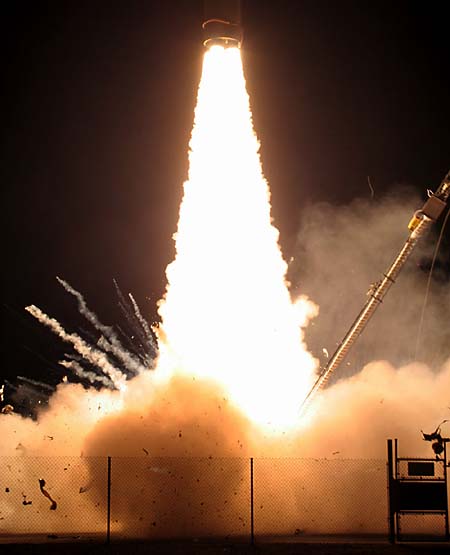 Insulation that covers the 2st stage is blown away at ignition!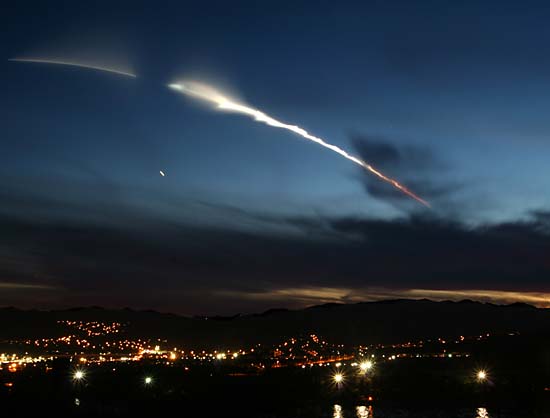 The Defense Advanced Research Projects Agency named the Satellite "Streak" and now you know why!
This 2 minute streak photo was taken with a 24mm at a distance of 115 miles from SLC-8.
The light below the break in the streak (Coast Phase) and 3th stage ignition is the planet Venus.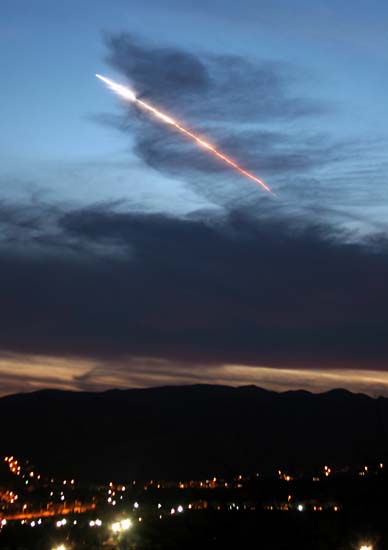 This photo is the first in a sequence shot from Lake Castaic, Calif. 115 miles from Vandenberg AFB.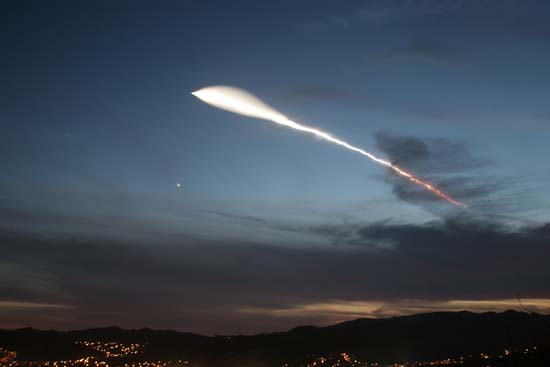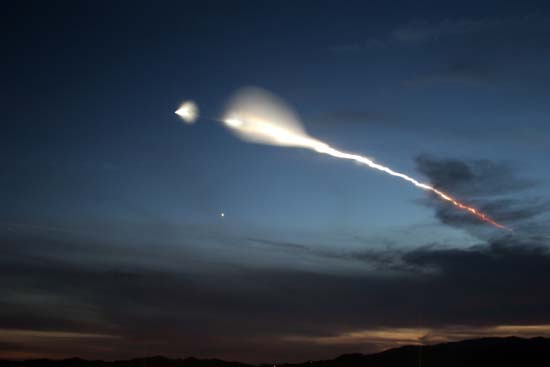 Second stage cutoff and third stage ignition!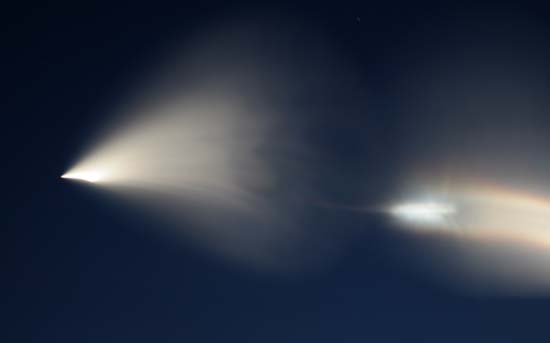 A closeup of 3rd stage ignition.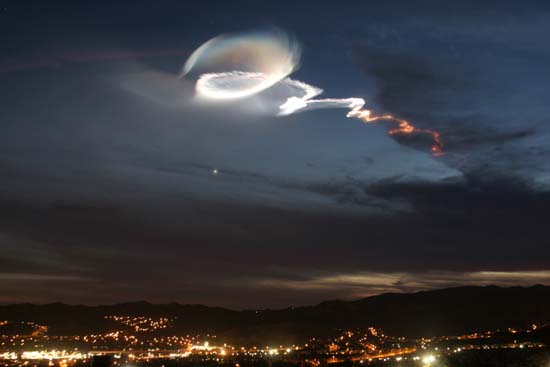 High altitude winds swirl the smoke plume and create a beautiful "Twilight Phenomena"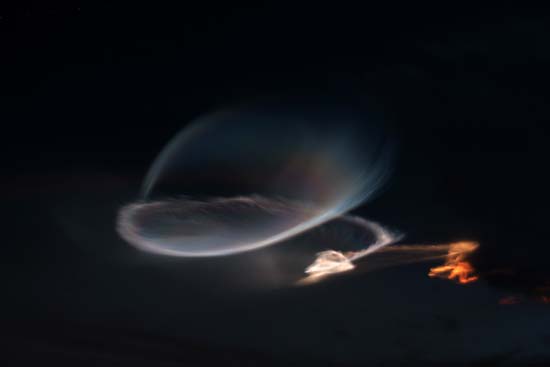 The launch vehicle, derived from Minuteman 2 ICBM missile 1st & 2nd stages and
Pegasus rocket 3rd & 4th stages, placed the STP-R1 satellite platform into orbit


To see Photos from the 1st Minotaur launch click here!
---
Return to Space Photography Page