Trip to pickup Two New Cessna Aircraft
---
When I was learning to fly in August, 1978 I had the opportunity to fly back to Wichita, Kansas with my Instructor Brian Harris and Rick Rubin both Sky Roamer's employee's. The Aircraft were a Cessna 152 and a Cessna 172 Hawk XP. Brian and myself flew the 152 and Rick and Tony (another Sky Roomers employee) flew the Hawk XP. We toured the Cessna Facility then headed for UTE dam in New Mexico where we camped out before heading to Sedona, AZ. then on the Burbank Airport.
---
Page 1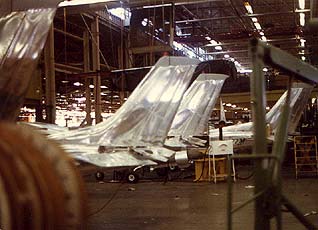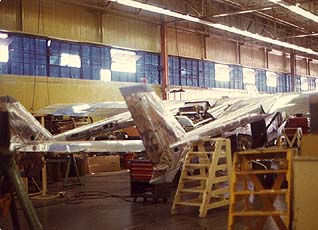 Here's the production line for some of the light Aircraft.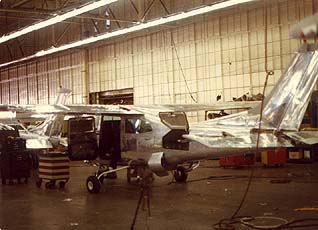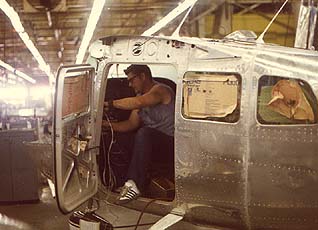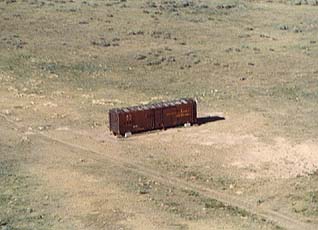 I had to wonder how this got there with no tracks! Here's Rick & Tony taking a photo of us.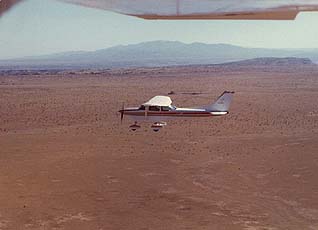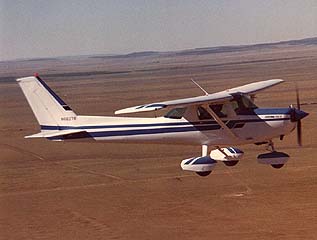 Photo on the left is of the Hawk XP. This was taken by Rick Rubin of us in the Cessna 152
---
Page 2
Return to Main Page