Space Shuttle West Coast Launch Site SLC-6, Vandenberg AFB.
---
Read more about the SLC-6 and its curse by Roger Guillemette Click Here
---
Page 1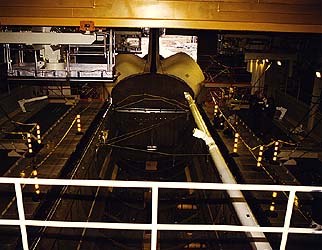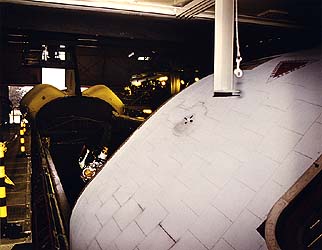 Here Space Shuttle Enterprise is used to verify equipment and work stands in the
OMCF (Orbiter Maintenanceand Checkout Facility). At KSC its called Orbiter Processing Facility (OPF)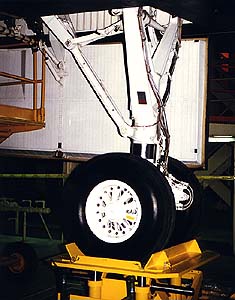 Because of the highly seismic location of the West Coast Launch Site the Shuttle had to be mounted on
stands so to withstand a magnitude 8+ earthquake.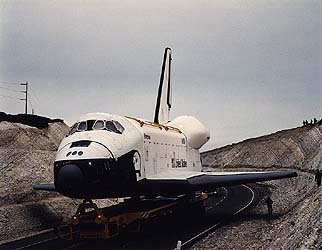 Here Enterprise is transported 17 miles from OMCF to Slick Six (SLC-6).
Mountains had to be cut away to make clearance for the Shuttle
---
Page 2
Return to Space Photography Page