Error - Not Found

The URL you requested does not exist on the KTBNET Web Server. The problem may be due to one of the following:

You typed the URL incorrectly.



You followed an invalid link or someone gave you an incorrect URL.



The KTBNET member is no longer publishing the page.



The KTBNET member has changed the URL.



The server is currently busy. Please try again later.


Comments and Questions mail to: webmaster@ktb.net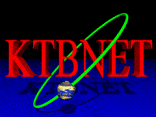 Copyright © 1995-2005 by KTB Internet LLC. All rights reserved.